Microspheres Foaming Agent for Solid Rubber Seals
1. Properties:
Actmix® LDU/GE microspheres foaming agent is a foaming agent which after dispersive the volume was dozens times as that of initial`s. It has lots advantages, such as stable performance, non-flammable, no pollution, non-toxic tasteless, non-corroding to the mold and no dyeing to products, it is simple to use, don't need to adjust the original process but only add in rubber production formula and mixing. Actmix ® LDU/GE dispersive microspheres foaming agent have no dust flying, easy to weigh and with excellent dispersion.
2. Application: Sealing strip, solid glue and lightweight rubber products, etc.
3. Package: N.W.25kgs/carton, N.W.6000kgs / pallet.
4. Shelf-life and Storage: Twelve months since production date in its original package.
Stored in a dry and cool place.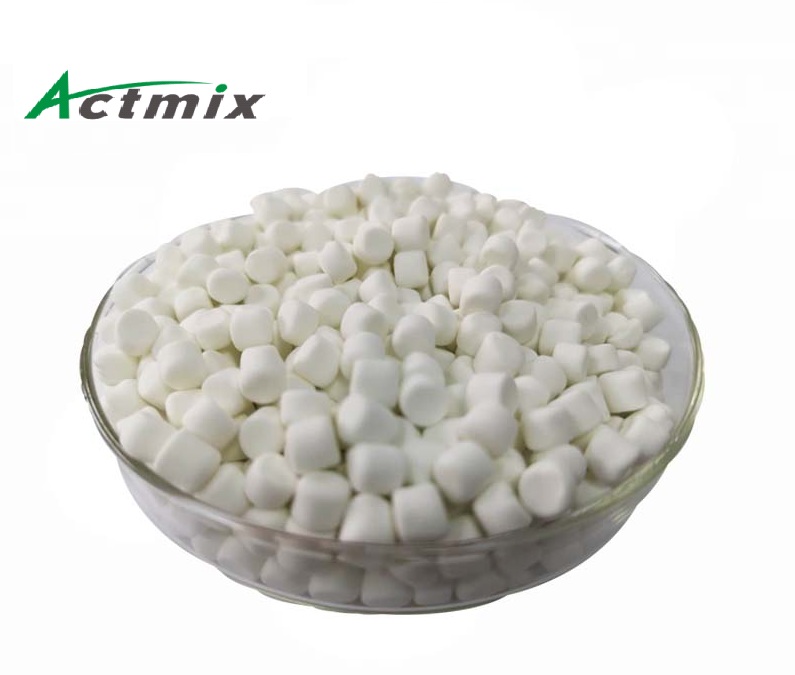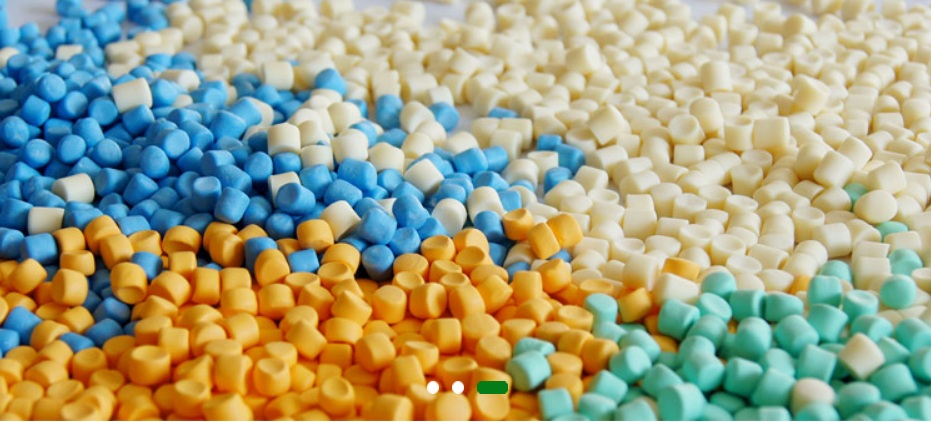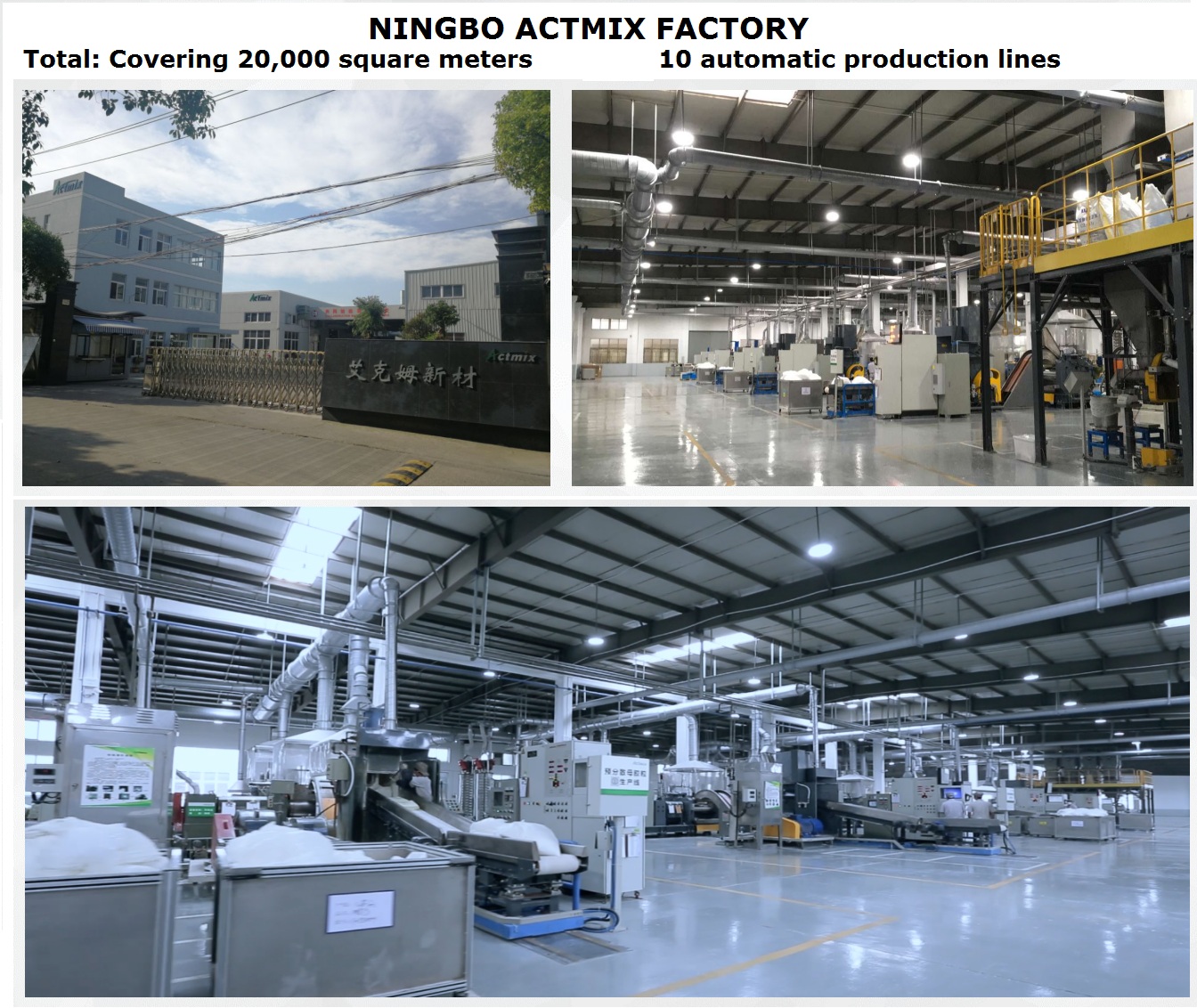 1

Actmix® ADC-75GE

Azodicarbonamide

75

2

Actmix® ADC-50GE

Azodicarbonamide

50

3

Actmix® ADC/EVA

Azodicarbonamide, complex active substance in EVA

4

Actmix® OBSH-75PE

Oxybis(benzenesulfonyl hydrazide)

75

5

Actmix® OBSH-50GE

Oxybis(benzenesulfonyl hydrazide)

50

6

Actmix® DPT/PE; DPT/PC

N, N-dinitroso pentamethylene tetramine

7

Actmix®HDU/GE

Microspheres foaming agent

50-70

8

Actmix®LDU/GE

Microspheres foaming agent

50-70

9

Actmix®EM304-40PE

Microspheres foaming agent

40

10

Actmix®ZBS-80GE

Foaming agent activator

80
We are Ningbo Actmix Rubber Chemicals Co., Ltd, specializing in manufacturing and market of high quality pre-dispersed rubber chemicals & additives, widely used for automotive industry, footwears, cables, sports products etc.
With high quality and competitive price, our products have good sales in Europe, America, Southeast Asia, India, Brazil etc.
Actmix®Pre-dispersed Rubber Chemicals Masterbatch range:
1. Thiazole, Thiuram, Dithiocarbamate, Guandine and Thiourea accelerators
2. Vulcanizing Agent, Vulcanizing activitor.
3. Antioxidant
5. Foaming Agent
6. Desiccant agent, Defoaming Agent, deodorant agent, anti-bacterial agent.
7. Eco-friendly Accelerator: ZDTP-50 , Retarder E-80, ZBEC-70, TBzTD-70 etc.
Actmix®Pre-dispersed rubber chemicals masterbatch advantages:
1. No tack phenomenon
2. Higher efficiency
3. Faster dispersion
4. No loss of material during mixing
5. Better product stability during storage
6. High process reliability & consistency
Actmix®Pre-dispersed rubber chemicals assist customers to achieve a better economical performance:
1. Homogeneous dispersion & better quality & scrap rate reduction
2. Higher productivity & active material reduction
3. Increase of the reliability
4. Heathly work improvement & reduction of the PPE costs & ease of handling
5. Improvement of cleaning process & lower environmental footprint
Our expertise is in the manufacture of Rubber chemicals/additives. Our capabilities for rubber include material formulations, production that can be tailored to the specific industry needs of our customers.
Quality and reliability are driving factors at Ningbo Actmix. Our quality control process allow for a high standard of products which deliver traceable, consistent and reliable results. Thereby we at Ningbo Actmix strive to provide the best possible products and experience for our customers.
We now have distributors in more than 15 countries such as Germany, Russia, Poland, Japan, Korea, Brazil, Thailand etc. We can customize products as per customers' need.
If needed, we can supply small qty sample for lab trial any time.
Welcome to send us inquiry!
Looking for ideal Foaming Agent for Solid Rubber Profiles Manufacturer & supplier ? We have a wide selection at great prices to help you get creative. All the Physical Blowing Agent Under Lower Temperature are quality guaranteed. We are China Origin Factory of Pre-dispersed Microspheres Foaming Agent. If you have any question, please feel free to contact us.