1.Product composition:


Approx. 80 wt% N-tert.-butyl-2-benzothiazol sulfenamide (TBBS/NS)
CAS No.: 95-31-8
EINECS No.: 202-409-1
Approx. 20 wt% polymer binder and dispersing agent
2. Application:
Basic accelerator for sulphur cured diene rubbers, e.g. EPDM, NR, BR, SBR, especially for tire and antivibration
applications.
Application to tyre treads, hoses, conveyor belting, shoes and other industrial products.
3.Specification
PRODUCT
Active
Content (%)
Color
Filtration
(microns)
Binder
Mooney ML (1+4)
50℃
Density (g/cm3)
Actmix®TBBS-80GS
80
White
--
SBR
90
1.08
*Other binders, such as EPDM, NBR, AR, ECO also can be available for.
SAFETY&TOXICITY:
Please refer to related MSDS.
PACKAGING&STORAGE:
Net weight 25kg/PE bags lined carton; N.W. 600 kg/pallet.
Non-wood pallet size: 1.1x1.1x1.0m
Shelf-life: 1 year in its original packaging
Stored in a dry and cool place.
4. DOSAGE:
For NR: 0.5-1.0phr with 2.5-3.5phr sulfur; for SBR: 1-1.4phr with 0.2phr Thiurams accelerators and 1.5-2.5phr sulfur.
5. PROPERTIES:
TBBS can lead to long scorching time of rubber compounds, high processing safety and fast vulcanization rate.
It can be used alone in low-sulfur vulcanization and can also be combined with dithiocarbamates or thiurams
accelerators to improve anti-aging property and modulus of its vulcanizate. Combination with dithiocarbamates and
thiurams accelerators can lower vulcanization rate of rubber compounds significantly. Thioureas accelerators have
obvious secondary acceleration to TBBS, especially in low-sulfur rubber compounds.
TBBS can delay scorching in rubber compounds contained thiols and thiurams accelerators.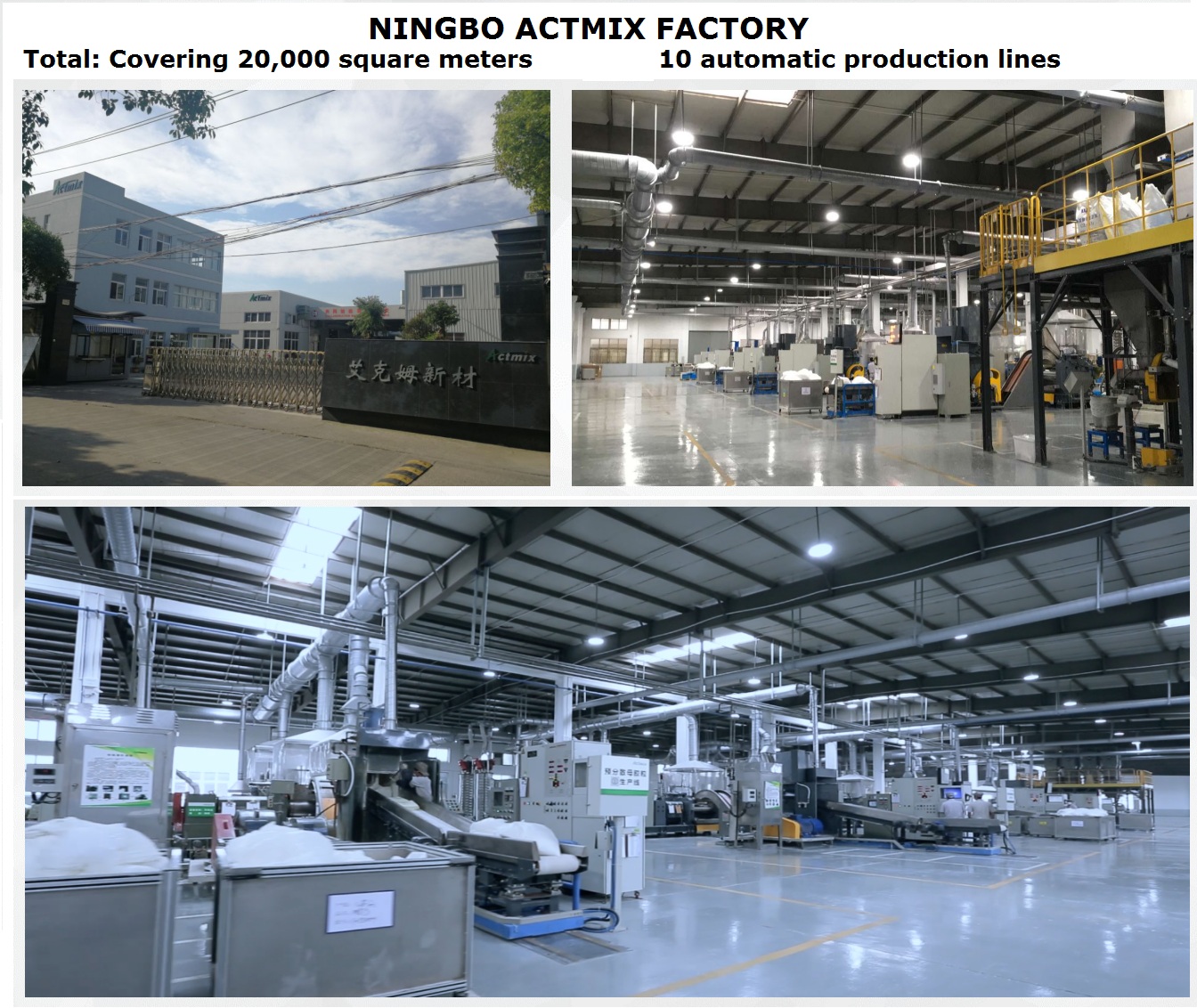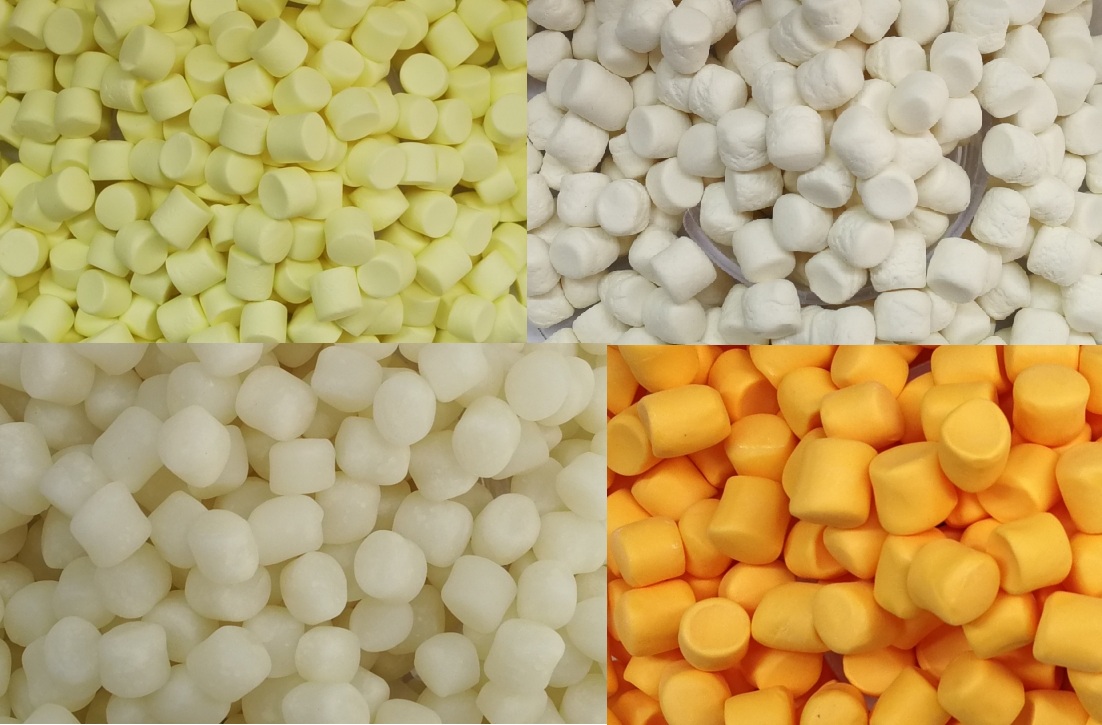 We are Ningbo Actmix Rubber Chemicals Co., Ltd, specializing in manufacturing and market of high quality pre-dispersed rubber chemicals & additives, widely used for automotive industry, footwears, cables, sports products etc.
With high quality and competitive price, our products have good sales in Europe, America, Southeast Asia, India, Brazil etc.
Actmix®Pre-dispersed Rubber Chemicals Masterbatch range:
1. Thiazole, Thiuram, Dithiocarbamate, Guandine and Thiourea accelerators
2. Vulcanizing Agent , Vulcanizing activitor.
3. Antioxidant
6. Desiccant agent, Defoaming Agent, deodorant agent, anti-bacterial agent.
7. Eco-friendly Accelerator: ZDTP-50 , Retarder E-80, CLD-80, ZBEC-70, TBzTD-70 etc.
Actmix®Pre-dispersed rubber chemicals masterbatch advantages:
1. No tack phenomenon
2. Higher efficiency
3. Excellent dispersion
4. No loss of material during mixing
5. Better product stability during storage
6. High process reliability & consistency
Actmix®Pre-dispersed rubber chemicals assist customers to achieve a better economical performance:
1. Homogeneous dispersion & better quality & scrap rate reduction
2. Higher productivity & active material reduction
3. Increase of the reliability
4. Heathly work improvement & reduction of the PPE costs & ease of handling
5. Improvement of cleaning process & lower environmental footprint
Our expertise is in the manufacture of Rubber chemicals/additives. Our capabilities for rubber include material formulations, production that can be tailored to the specific industry needs of our customers.
Quality and reliability are driving factors at Ningbo Actmix. Our quality control process allow for a high standard of products which deliver traceable, consistent and reliable results. Thereby we at Ningbo Actmix strive to provide the best possible products and experience for our customers.
We now have distributors in more than 15 countries such as Germany, Russia, Poland, Japan, Korea, Brazil, Thailand etc. We can customize products as per customers' need.
If needed, we can supply small qty sample for lab trial any time.
Welcome to send us inquiry!
Ningbo Actmix Rubber Chemicals Co.,Ltd.
Website: http://www.actmix.cn/
Looking for ideal SBR-bound Pre-dispersed
Rubber Accelerator
TBBS Manufacturer & supplier ? We have a wide selection at great prices to help you get creative. All the TBBS CAS No 95-31-8 are quality guaranteed. We are China Origin Factory of 80% Ingredient of TBBS Masterbatch. If you have any question, please feel free to contact us.