Environmental Friendly Accelerator ZBPD-50
Special accelerator for EPDM compound ZBPD-50
As a special accelerator for EPDM compound which containing Sulfur, ZnO,thiazoles and thiuram accelerator,
has high cross-linking, the vulcanized rubber will be non-blooming if with recommended Max.dosage.
Non formed harmful nitrosamines during vulcanization process.

A
C
T
I
V
E

M
A
T
E
R
I
A
L

Zinco,o-dibutylDithiophosphate
C16H36O4P2S4Zn
M.W.: 548.07
CAS No.:6990-43-8
EINECS No.:230-257-6

PROPERTIES:
ZBPD is a special accelerator for EPDM containing sulfur, ZnO, thiazoles and Thiurams accelerators . It can lead to high degree of cross-linking and non-blooming when dosage is up to maximum recommended amount. May not formed harmful nitrosamines during vulcanizing process.
Dosage: Usually is 2-4phr. If used in compound with large amount of fillers(carbon black, mineral fillers or processing oil), the best dosage of ZBPD-50GE can be up to appro. to 5phr.
Recommend formula:
NR: EPDM:
ZBPD-50 2.0 - 3.4 phr ZBPD-50 2.0 - 3.4 phr
TMTM-80 0.3 - 0.6 phr TMTD-80 0.3 - 1.0 phr
MBTS-80 0.6 - 0.9 phr MBT-80 0.6 - 1.9 phr
S-80 0.3 - 0.6 phr S-80 1.2 - 3.2 phr
M
A
S
T
E
R
B
A
T
C
H

PRODUCT

Active
Content (%)

Color

Filtration
(μm)

Binder

Sulfur content

Density (g/cm3)

Actmix®
ZBPD-50GE F140

50

Milky-white
semitransparent

140

EPDM/EVM

10.7%

1.18

* Binder type can be customized. Except EPDM/EVM, other binders, such as NBR, SBR, AR, ECO also can be available for.
SAFETY&TOXICITY:
Please refer to related MSDS.
PACKAGING&STORAGE:
Net weight 25kg/PE bags lined carton; Net weight 600 kg/pallet.
Stored in a dry and cool place. Shelf-life: 1 year in its original packaging
Compared to traditional ZBPD liquid, Actmix®ZBPD-50GE F500 allows:
Avoidance of smelly pungent odor of ZBPD liquids due to masterbatch with slight odor, production environmen timprover.
Effective guarantee of activity of ZBPD due to pre-dispersed masterbatch.
Tack free products at room temperature, convenience and accuracy on ingredients.
Lower Mooney viscosity at lower temperature (50℃), higher quality of dispersion.
Impurity free,blocked filter free of extrusive products, scrap rate reduction and higher productivity thanks to filtration.
Wider compatibility with other elastomers.
G: granule, P: plate, E: EPDM binder, N: NBR binder, S: SBR binder, A: ACM binder, EO: ECO binder, F500: filtration and micron number of filter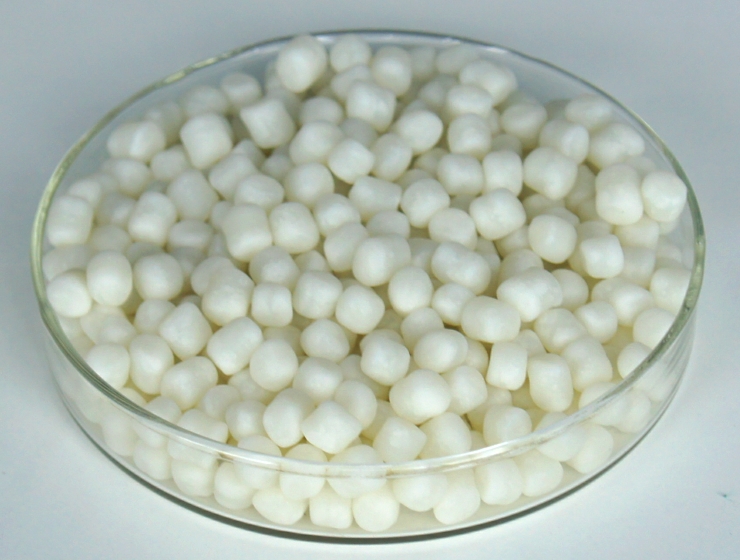 Actmix® Rubber Accelerators

1

Actmix® CBS-80GE F140

N-cyclohexyl-2-benzothiazyl sulfenamide

80

2

Actmix® DOTG-75GA F140

N,N'-di-o-tolyl guanidine

75

3

Actmix® DPG-80GE F140

N,N'-diphenyl guanidine

80

4

Actmix® DPTT-70GE F140

Dipentamethylene thiuram tetrasulfide

70

5

Actmix® ETU-80GE F140

N,N'-ethylene thiourea

80

6

Actmix® MBT-80GE F140

2-mercapto-benzthiazol

80

7

Actmix® MBTS-75GE F140

Dibenzothiazyl disulphide

75

8

Actmix® TBBS-80GE F200

N-tert.-butyl-2-benzothiazyl sulphenamide

80

9

Actmix® TBzTD-70GE F140

Tetrabenzylthiuram disulphide

70

10

Actmix® TDEC-75GE F140

Tellurium diethyl dithiocarbamate

75

11

Actmix® TETD-75GE F200

Tetraethylthiuram disulphide

75

12

Actmix® TMTD-80GE F140

Tetramethylthiuram disulphide

80

13

Actmix® TMTM-80GE F500

Tetramethylthiuram disulphide

80

14

Actmix® ZBEC-70GE F140

Zinc dibenzyl dithiocarbamate

70

15

Actmix® ZDBC-80GE F140

Zinc dibutyl dithiocarbamate

80

16

Actmix® ZDEC-75GE F140

Zinc diethyl dithiocarbamate

75

17

Actmix® ZDMC-80GE F140

Zinc dimethyl dithiocarbamate

80

18

Actmix® ZDTP-50GE F500

Zinc dialkyldithiophosphate

50

19

Actmix® ZDT-50GE F500

Zinc dialkyldithiophosphate

50

20

Actmix® ZBOP-50GE F140

Zinc dialkyldithiophosphate

50

21

Actmix® TP-50GE F140

Zinc dialkyldithiophosphate

50

22

Actmix® ZBPD-50GE F140

50

23

Actmix® ZAT-70GE

Dithiocarbamate phosphate

70

24

Actmix® ACT-70GA/XLA-60

70

25

Actmix® DCBS-80GE F140

N,N-Dicyclohexyl-2-Benzothiazole Sulfenamide

80

26

Actmix® TiO2-80GE F140

Titanium dioxide

80

27

Actmix® MBS-80GE F200

Benzothiazyl-2-sulphene morpholide

80

28

Actmix® ZMBT-70GE F120

Zinc 2-mercaptobenzothiazole

70

29

Actmix® DETU-80GE F500

N,N'-Diethylthiocarbarnide

80

30

Actmix®TiBTD-80PE

Isobutyl thiuram disulfide

80

31

Actmix® TBTD-40

Tetrabutyl Thiuram Disulfide

40

32

Actmix® TBTD-55PE

Tetrabutyl Thiuram Disulfide

55

33

Actmix®MTT-80GE F500

3-methyl-2-Thiazolidinethione

80
We are Ningbo Actmix Rubber Chemicals Co., Ltd, a professional manufacturer of pre-dispersed rubber chemicals & additives, widely used for automotive industry, footwears, cables etc, with high quality and competitive price.
Our end-customers include many manufacturers of automotive rubber seals, tires, cables, footwears worldwide.
* Hutchinson France/Spain/Brazil/China/US plants
* Cooper Standard Europe/Korea/Brazil/China plants
* Nishikawa Seal System Japan/India/China plants
* Hankook Europe/Korea/China plants
* Hexpol Europe/China plants
* La coste Europe/Thailand plants
* Le Coq Sportif Europe/Thailand plants
Actmix® rubber chemicals can be applied for:
1. Automotive rubber seal strip
2. Technical rubber parts, wiper blades, seal, hose, belt, anti-vibratory etc.
3. Rubber tires
4. Rubber shoes soles, boots
5. Rubber cables
6. Rubber yaga mats, band etc
Actmix®Pre-dispersed Rubber Chemicals Masterbatch range:
1. Thiazole, Thiuram, Dithiocarbamate, Guandine and Thiourea accelerators
2. Vulcanizing Agent , Vulcanizing activitor.
3. Antioxidant
6. Desiccant agent, Defoaming Agent, deodorant agent, anti-bacterial agent.
7. Eco-friendly Accelerator: ZDTP-50 , Retarder E-80, ZBEC-70, TBzTD-70 etc.
Actmix® Stained color rubber chemicals masterbatch, for easily identification!
ACTMIX can also customize products according to customers'need.
Actmix®Pre-dispersed rubber chemicals masterbatch comply with environmental requirements:
1. Our masterbatch meets the requirements of RoHS2.0, Pahs, Phthalates, and 183 Substances of high-concern(SVHC).
2. Many substances have been registered with REACH, comply with European standards.
We now have distributors in more than 15 countries such as Germany, Russia, Poland, Japan, Korea, Brazil, Thailand etc. We can customize products as per customers' need.
If needed, we can supply small qty sample for lab trial any time.
Welcome to send us inquiry!
Looking for ideal Environmental Friendly Accelerator ZBPD Manufacturer & supplier ? We have a wide selection at great prices to help you get creative. All the Special Accelerator for EPDM are quality guaranteed. We are China Origin Factory of Rubber Materials Masterbatch for Rubber Products. If you have any question, please feel free to contact us.